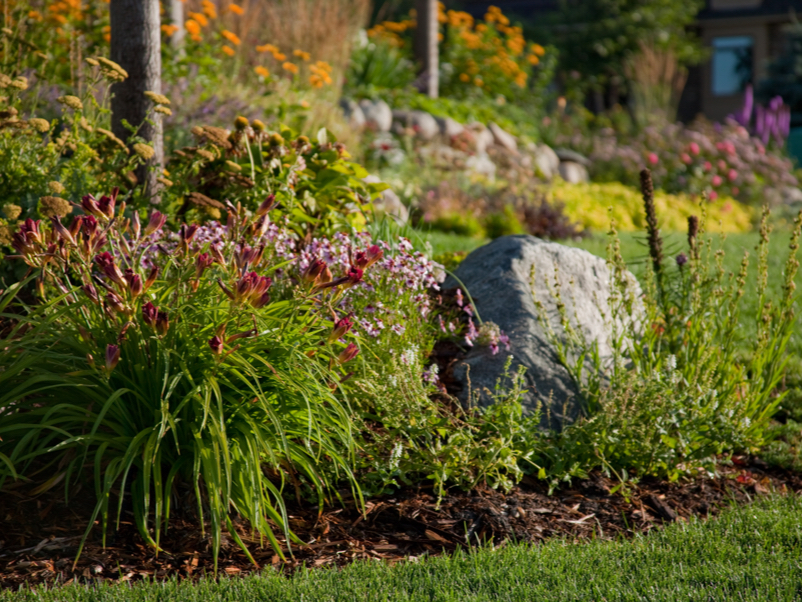 Step One:
Your first step to a beautiful landscape is contacting Earthscapes, Inc.  We will schedule an appointment to meet with you and evaluate your property.  We recommend you establish a budget for the project prior to our meeting and express this openly with our designer.
Step Two:
Our landscape designer will meet with you at the proposed site.  Pictures and measurements will be taken, as well  as additional information helpful to the design process.  We will schedule a second meeting after completion of the design.
Step Three:
During the second meeting, the landscape designer will present the landscape plan and quote to the client.  Any necessary changes and/or additions can be made at this time. Upon accepting the proposal a copy of the design will be given to client and an approximate time for the installation phase to begin will be scheduled.
Step Four:
Earthscapes, Inc. takes care of all the ordinances and regulations needed for implementation of the proposed landscaping.  We contact all utility companies to insure our safety as well as our clients'.  Next, the installation of the landscaping begins.  The jobsite is left neat and clean at the end of each workday, until the project is completed.
Design Fees
Design Fees if applicable, range from $200-$500 depending upon the project size.  this fee is refunded to the client if our firm is hired to completely install the landscape.
Do-it-yourself clients may chose to purchase a landscape design for their project and the same design fees as above apply.  Our landscape designer can give you an estimate for the design fee after accessing the property.