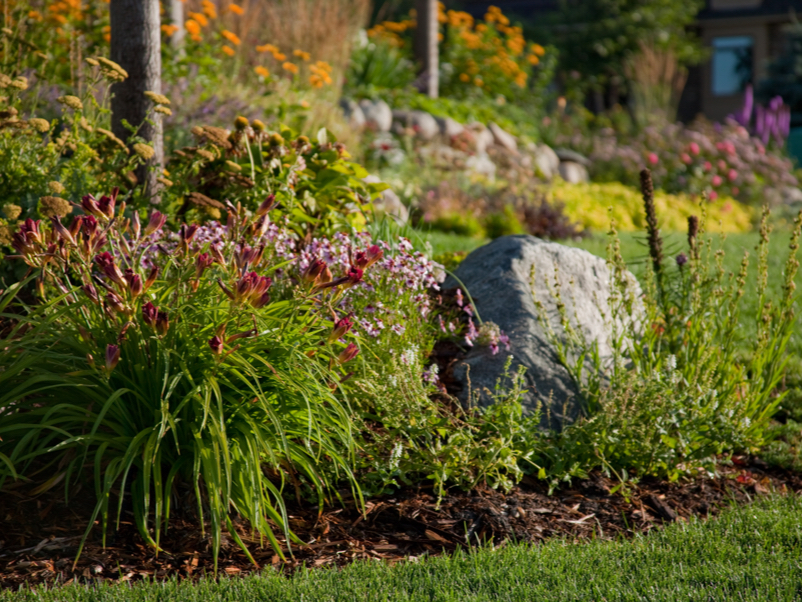 For years, Earthscapes, Inc. has strived to create outdoor yards and landscapes that you call home.
Our design and install services have provided you with a peace of mind that allows you to unwind in the comfort of your own yard, knowing that you've created an outdoor environment for entertaining your family and neighbors, or playing catch with your kids.
Maintaining and protecting this investment is important too, for keeping your outdoor environment healthy and thriving.  Have  Earthscapes, Inc come give you a quote for routine scheduled maintenance of your outdoor environment.
Services Include:
Landscape Bed Scheduled Weed and Maintenance
Customize a schedule to fit you needs and desires to keep your landscaping looking fresh.  Our services would provide anywhere from weekly, monthly, or annual visits.  Each visit would include a combination of weed controls and mechanical removal of weeds in your landscape beds.  This would include dead heading of your perennial plants.
With this service you may also work with one of our technicians to solve any problem spots or areas of your landscape you may have.
Tree and Shrub Care
Protect your investment with our fertilizers that promotes growth, improves color, and will maintain the overall health of your trees and shrubs.  Healthy plant material will make them more resistant to disease and insect infestation throughout the season.
Insect and disease applications will keep insect populations at a controllable level and help stop diseases before they get started.
Our standard program starts with a fertilization in April.  Then we will follow up with three insect/ disease control applications through out the summer months.